---
Wrecking Ball is a site-specific piece for a theatre. It's a play that playfully manipulates theatrical conventions and authorship, examining the seductive power of make believe and the subtle abuses of power that dictate our relationships – with each other, with art and with language.
Wrecking Ball was first performed in 2015, and toured extensively throughout the UK and to Melbourne, Australia. It began as an experiment at CounterPulse in San Francisco with writer/director Andrea Hart. Wrecking Ball was included in Exeunt Magazine's list of most memorable UK theatre of 2017, and was last performed in 2017.
The script of Wrecking Ball is published by Oberon and is available to buy from our shop. A full video of the show with commentary is also available to purchase.
To see Wrecking Ball's previous touring dates, See our Archive
---
Video
---
More video
---
"cunningly constructed and entertaining"
The Guardian
""they create and wreck imaginary worlds with explosive force"
Exeunt
"a phantasmagoria of meta-theatrical mayhem"
Real Time Arts Australia
---
GALLERY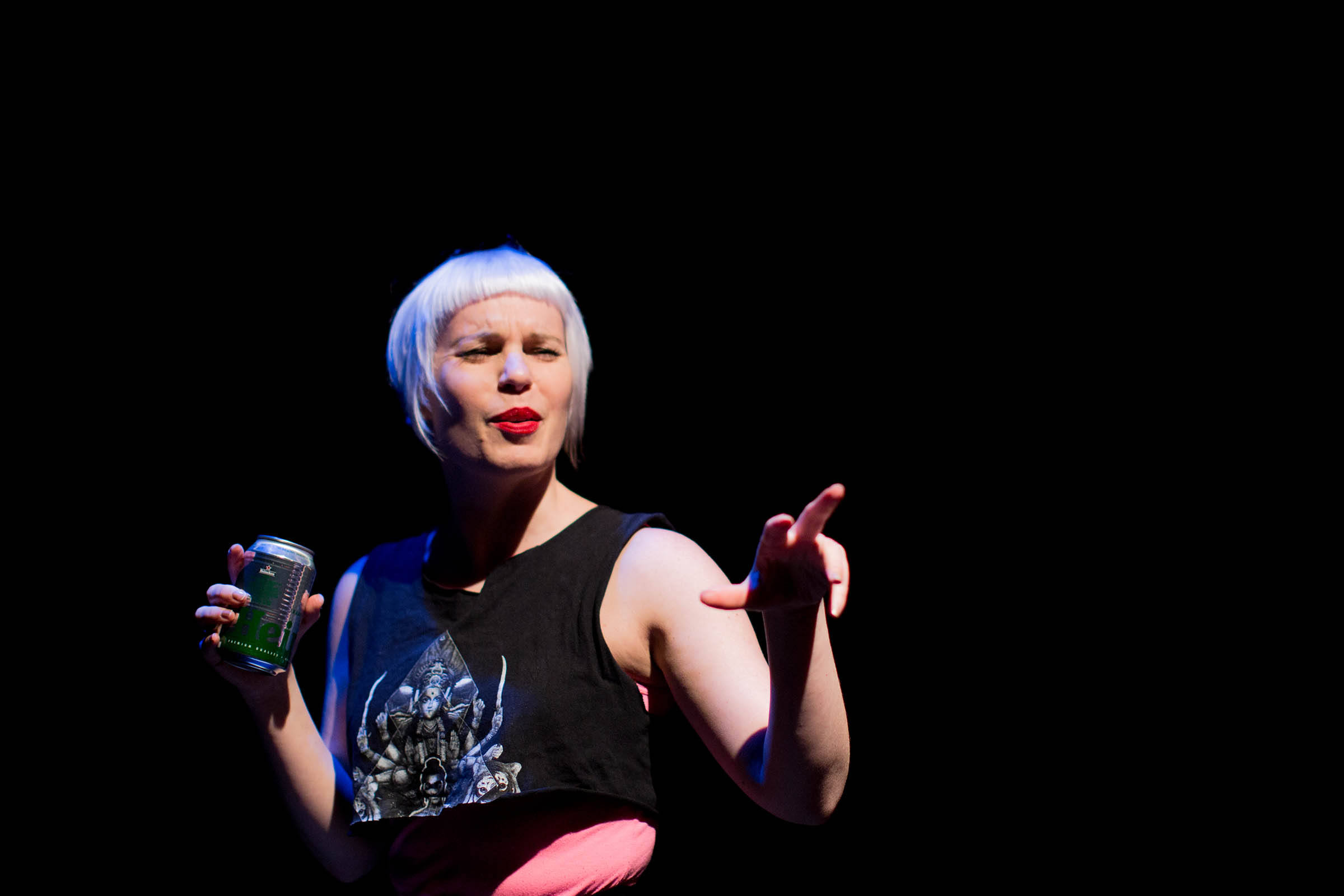 photos by Paul Blakemore

Created, written and performed by Gemma Paintin and James Stenhouse
Dramaturgy: Deborah Pearson
Lighting design: Jo Palmer
Production Manager: Anna Barrett
UK Tour Manager: Helen Edwards
Producer for Action Hero: Mel Scaffold
Trailer video: Andy Eagles

Wrecking Ball recieved the 2015 Spring Festivals commission (Sprint, Watch Out, Mayfest, Pulse and Latitude). Seeded by greenhouse and developed with support from National Theatre Studio, The Point Eastleigh and The West End Centre. Funded in development and on its UK tour by Arts Council England.