---
Watch Me Fall is a home-made stunt show inspired by daredevils, drag races and people who attempt the impossible. On a runway with audience standing on either side, Action Hero perform minaturised, DIY versions of bombastic stunts, encouraging the audience to cheer for them as they go higher, faster and further. The piece plays with the nature of risk and the audience's complicity in increasingly questionable acts of violence.
Watch Me Fall was first performed in 2008. It has toured throughout the UK and Europe and to North America, China, Hong Kong and Australia and was performed in the British Council's 2011 Edinburgh Showcase. Watch Me Fall was last performed in 2016.
Watch Me Fall features in Action Hero's book Action Plans: Selected Performance Pieces and is available to buy from our shop. A full video of the show with commentary is also available to purchase.
To see Watch Me Fall's previous touring dates, See our Archive
---
VIDEO
---
Audience Photos
During the performance, audience members are given disposable cameras to take photos. The result is an enormous audience-generated archive of thousands of images. This video compresses the existing images into just over 10 minutes. Several hundred camera films dating back to 2015 are yet to be processed.
---
"irresistible"
The Stage
"very smart: brash, brutally absurd"
The Guardian
"ridiculous and troubling"
The Scotsman
---
GALLERY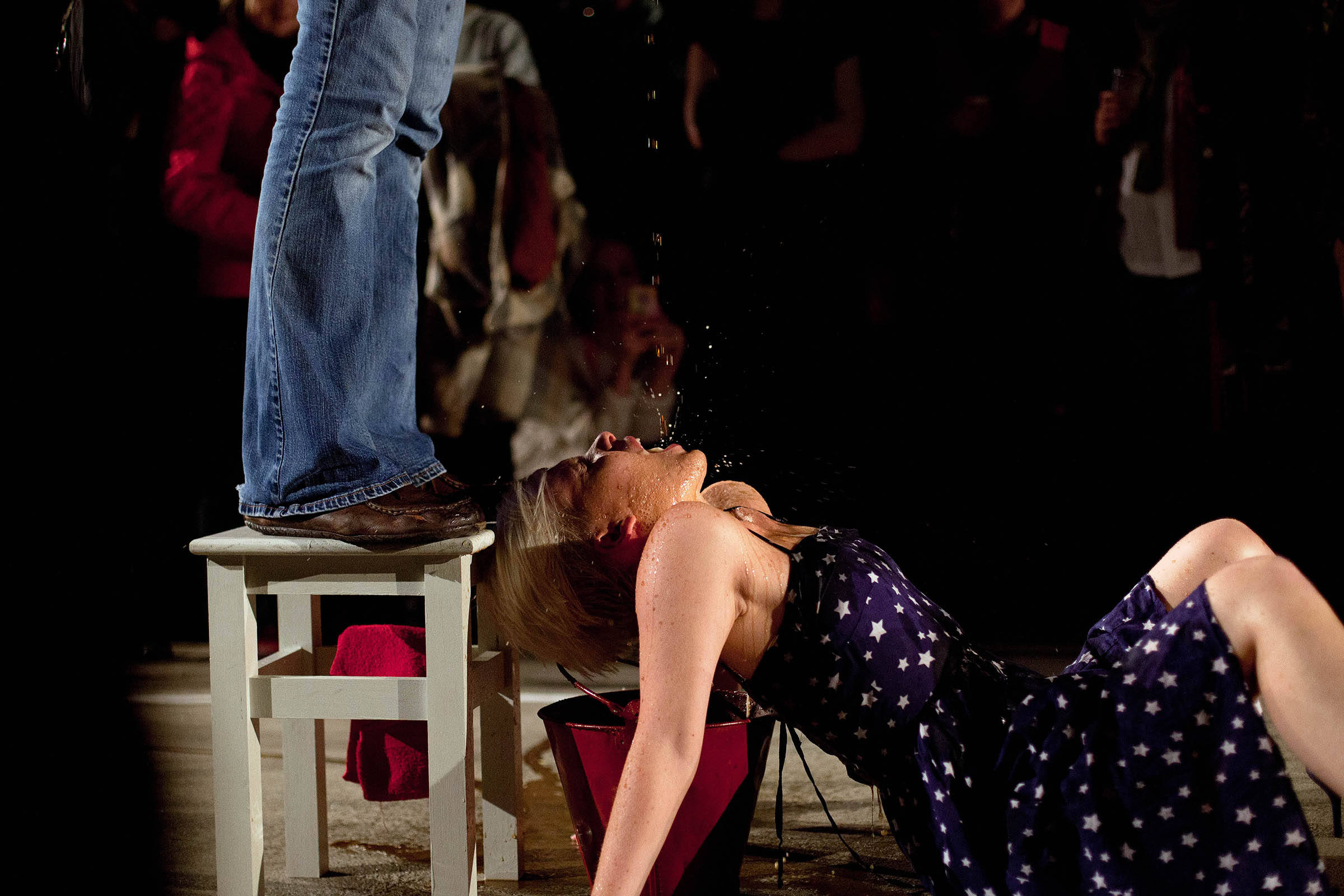 photos by Camilla Carea, Dave Treacle and Sandy Danbury, PM Casey, PM Mak and audience members

Created, written and performed by Gemma Paintin and James Stenhouse
Outside eye: Jodie Hawkes and Pete Phillips

Watch Me Fall was an Arnolfini We Live Here commission, supported by University of Chichester and developed at Residence, Shunt Vaults and Forest Fringe. It's development and UK tour was funded by Arts Council England.