---
On stage is a small sound booth; inside it sits a woman, alone. She is a voice-over artist.
Off stage, in a space never seen but only heard, two disembodied voices ask her to conjure different voices for commercials, self-help audiobooks, meditation tapes, computer games, robo-calls .... anything and everything.
Is she the powerful protagonist in her own narrative, literally building her own reality - and ours too - or is her voice being used to construct something more complicated? It's capitalism's audio debris, a vocal soup that, in a post-apocalyptic world, will continue to be heard for as long as there is electricity.
The Talent is a show about the voice and human presence in the 21st Century. Where does the voice live? How will her voice live on, outside her body, if it can take on a life of its own?
The Talent asks what kind of ghosts will haunt us when we're gone, and what the legacy of the human voice might be in a non-human future.
To see The Talent's upcoming touring dates and book tickets, See our Calendar
---
VIDEO
---
"Paintin's performance is nothing short of incredible" ★★★★★
Brighton Source
---
"thrillingly strange and funny...Beckett's hip, pop-culture savvy descendants" ★★★★
Time Out London
---
"Gemma Paintin (the eponymous Talent of the show's title) plays it near to perfection"

The Reviews Hub
---
"I have never seen a show from these artists that didn't make you sit up a little straighter and want to peer a little more closely"

Lyn Gardner, StageDoor
---
"the talent challenges us to reflect on the sounds and voices we are leaving behind"
Time Out Lisbon
---
"A very funny show…The Talent manages to evoke the feeling of the world upending without you"

Tough Sell Magazine
---
"Mindbendingly brilliant"
Audience member, UK tour
---
GALLERY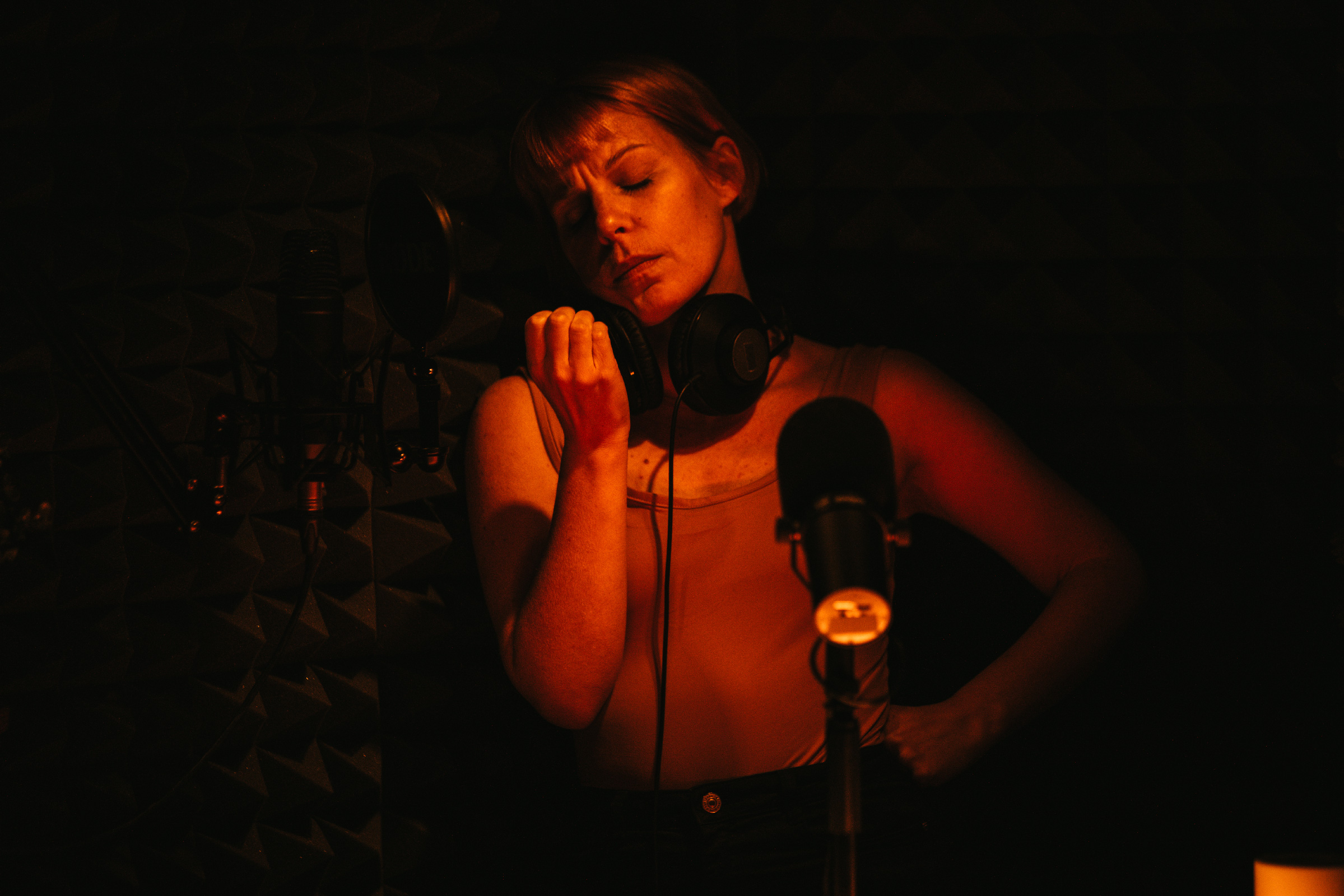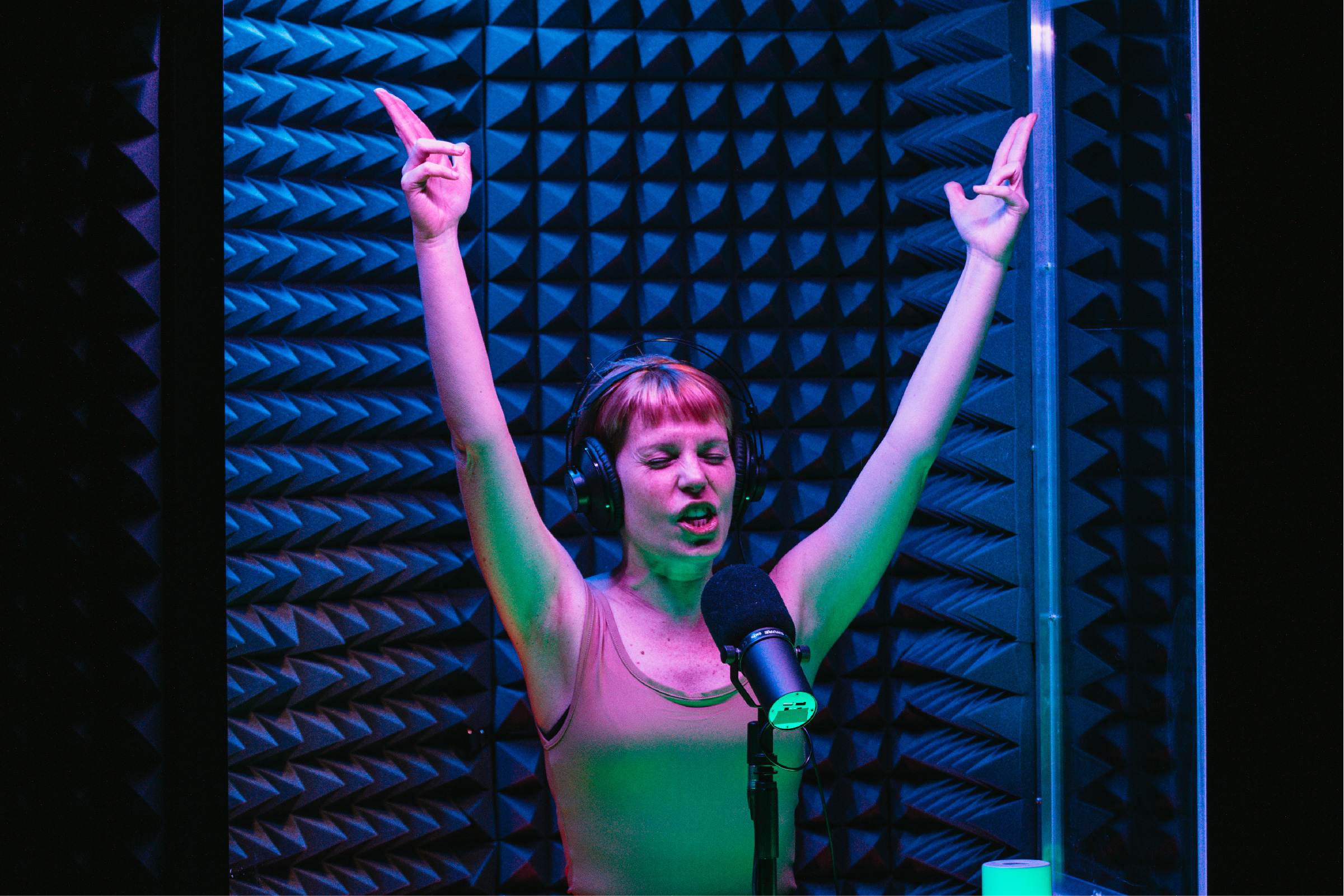 photos by Ana Viotti

Text: Gemma Paintin, Deborah Pearson and James Stenhouse
Direction: Deborah Pearson and James Stenhouse
Performer: Gemma Paintin
Off-stage voices: Deborah Pearson and James Stenhouse
Sound design: Yas Clarke
Lighting design: Alex Fernandes
Operator: Ruth Green
Set Design: Camilla Clarke
Dramaturgy: Tania El Khoury
Producer for Action Hero: Sarah Warden

The Talent is co-commissioned by Teatro do Biarro Alto (PT), South Street Arts and University of Reading (UK) and Cambridge Junction (UK). Developed at PACT Zollverein. Supported by Bristol Old Vic Ferment. With thanks to University of Bristol Drama Department, QMUL School of English and Drama and The Yard. With funding from Arts Council England.