---
Robot Disco is a participatory arts event that meditates on the nature of the cyborg in the post digital age. Or, it's a load of people with boxes on their heads dancing to electronic music. Whatever.
Robot Disco is a disco for humans who want to be robots. On a dancefloor piled with scrap and junk, participants build their own robot costume then dance like robots to robot music all night long. Its an event for parties and festivals and an ode to EDM and cardboard; Robot Disco is the most fun you can have with electronic music and craft materials.
Robots have taken over the dance floor with Action Hero since 2010 at Latitude festival, Shunt, Forest Fringe and Mayfest.
To see Robot Disco's previous touring dates, see our Archive
---
GALLERY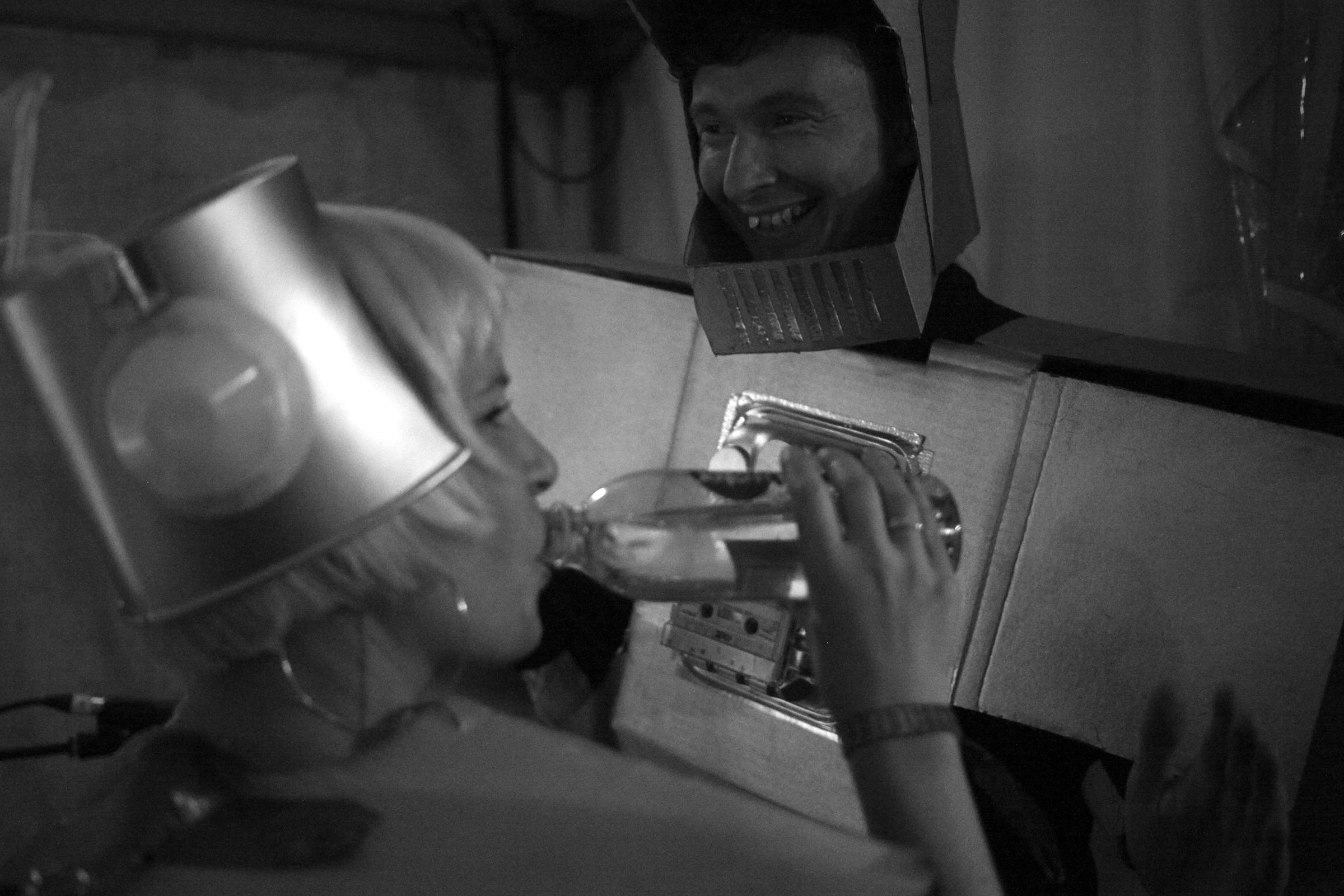 photos by Action Hero and Jemima Yong

Created and performed by Gemma Paintin and James Stenhouse.