---
Using the borrowed ramblings of iconic frontmen, and performed with live analogue synthesisers, Frontman is a furiously loud part-gig, part-performance for a standing audience. The ghost of Dolly/Elvis/Kurt/Iggy is channeled by a girl in sequins as she tries to play the Frontman, whilst a techie in rabbit ears refuses to watch the show. Poised on the edge of catastrophe, Frontman is a raucous reproduction of the all the best gigs you never saw and a comeback gig for a star you've never heard of.
Frontman was first presented in 2010, and toured throughout the UK. Frontman was last performed in 2012.
Frontman features in Action Hero's book Action Plans: Selected Performance Pieces and is available to buy from our shop. A full video of the show with commentary is also available to purchase.
To see Frontman's previous touring dates, see our Archive
---
"dying on stage begins to take on new meaning"
The Guardian
"a fireball of a performance with fearless energy"
Total Theatre
"Packed with energy, nostalgia and humour"
Exeunt
---
GALLERY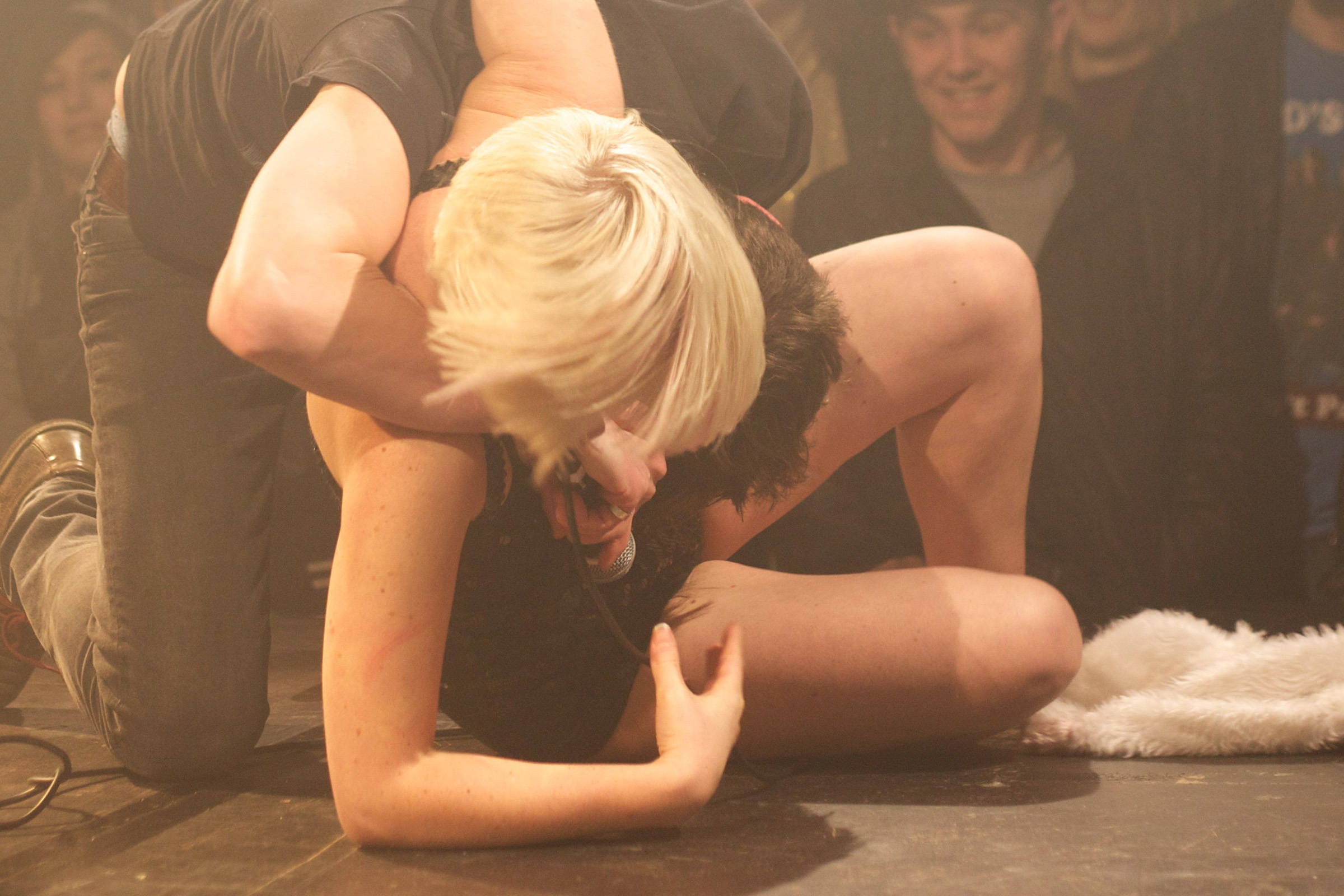 photos by Bex Singleton and Briony Campbell

Created, written and performed by Gemma Paintin and James Stenhouse
Sound support: Alex Bradley

Frontman was co-commissioned by In Between Time Productions for IBT10 and Fierce Festival. It was supported in development by Forest Fringe and Residence. Early development of the piece and its UK tour were funded by Arts Council England.